Repair and Level Concrete & Brick Steps
Concrete & brick steps provide an attractive and practical entrance to your home. However, steps can become an eyesore and potential liability when the structure is compromised. Unsightly cracks or sinking will affect the look of your home. Worse, family and visitors could trip and fall, which may result in serious injuries.
Atlanta home and business owners do not need to replace sunken concrete or brick steps. This process takes time and is often costly. At Advance Concrete Lifting and Leveling, we use innovative techniques to repair steps, stoops and other sagging concrete surfaces.
Our polymer injection method is eco-friendly and effective. In most cases, the project is completed within a single day. Your concrete and brick steps will again provide a safe and attractive entrance to your property. The process does not involve replacing existing surfaces, nor do we need to move the slab.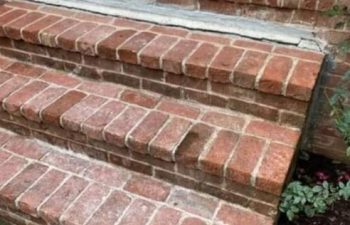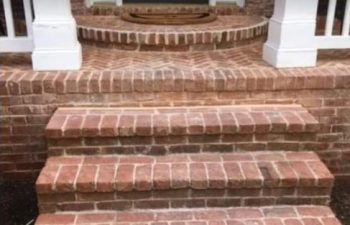 Polymer Injections for Concrete & Brick Steps
The most likely reasons your concrete slabs are sinking are soil erosion or compaction. These issues typically occur when moisture penetrates the soil beneath a stable surface. Voids can form in the substrate, allowing concrete to sink slowly into the space.
Polymer injections are a special foam used to fill these voids. Once hardened, the foam creates stable support for the surface above. Your steps are raised and leveled, restoring the structure's original appearance and durability.
For simple step designs, the polymer is injected through the slab. A more complex design may require injections at another location. The Advance Concrete Lifting and Leveling team can provide solutions for any style of steps or stoops.
Brick & Concrete Steps Lifting and Leveling
We provide affordable and effective solutions if you need brick or concrete steps lifting and leveling services in Atlanta. We can work with most surfaces around your home or business. Repairing brick and concrete surfaces such as steps is recommended to improve the appearance of your property and prevent accidents.
The surface can remain stable for decades when steps are lifted and leveled using polymer injection. Sound structures are a strong selling point if you are considering selling your home. Contact our Atlanta offices today to learn more about our process or get a quote.