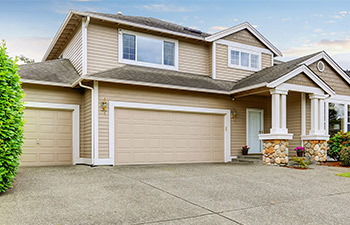 Advance Concrete Lifting and Leveling has the experience and expertise to repair, lift, and level many types of concrete and concrete problems. With our specialized method to raise and level concrete using high density polyurethane foam, there's no need to endure the mess or expense of replacing the concrete. We offer affordable leveling for a variety of concrete surfaces.
Driveways

Cracked and sunken driveways create undue wear and tear on vehicle tires and reduce the curb appeal of a home or business. Because driveways use so much concrete, people are often hesitant to pursue a fix because they think it will involve the cost of a full replacement. This is not the case. We foam driveways back to level at a percentage of the cost of replacing concrete.

Concrete surfaces

Gaps around baseboards, sloping floors, and cracking tile are all tell-tale signs of a concrete surface problem. Polyurethane foaming will repair cracks in a concrete surface and restore it to its original level.

Patios

In addition to being aesthetically unpleasing, uneven concrete on outdoor patios leads to problems with wobbling furniture and tripping. Lifting and leveling patio concrete is easy with our advanced polymer injection protocol.
Pool Decks
When the concrete around a pool deck sags or dips, it becomes a real hazard to summer fun in the sun. Not only is an uneven pool deck unsightly, it can lead to serious injury. There is no need to replace your pool deck; our specialists will quickly repair uneven or cracked surfaces to make the pool safe to use again.

Walkways/Sidewalks
Uneven sidewalks are a real problem because of the tripping risk they pose. With so much daily foot traffic, sidewalks and walkways are among the most necessary repairs that homeowners and businesses have to make. With our state-of-the-art polymer injection technique, we will quickly and economically restore walkways and sidewalks to full use.
Contact us for a free quote and to learn more about how we can help lift and level your concrete surface.
Posted on Behalf of Advance Concrete Lifting and Leveling