Trips and Falls on Pool Decks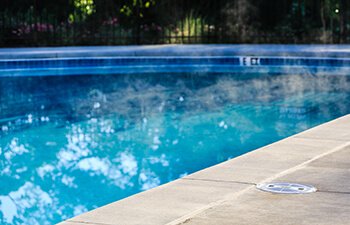 Spending time in the pool is one of the best ways for families and friends to create lasting memories. However, there are also potential hazards that can lead to serious injuries or fatalities. Your pool deck should provide a safe area for both children and adults to access the pool. If the pool deck is cracked, sinking or not level, it increases the risk of trips and falls.
Concrete pool decks are effective when it comes to reducing slips. But, this type of pool deck is only effective when well maintained. If you have noticed cracks or sinking, it is important to consult with a concrete leveling contractor. There are a number of possible causes, including moisture intrusion and soil compaction. This type of damage will only worsen over time, which could lead to significant repair costs.
The risk of accidents occurring on your pool deck can be avoided with concrete leveling services. Cracked, unlevel or sinking pool decks can be repaired using a slab jacking method that lifts and levels the concrete. During the colder months when the pool is not in use is the ideal time to hire a contractor to level your pool deck.
Permanent Pool Deck Repair Solutions
To reduce the need for pool deck maintenance, working with a contractor who offers permanent repair solutions is important. At Advance Concrete Lifting and Leveling, we are committed to providing our customers with effective services that are a one-time cost. Our repair services are geared toward leveling your pool deck and helping to prevent further erosion or moisture intrusion.
If your pool deck is cracked or unlevel, reach out to the team at Advance Concrete Lifting and Leveling. We can assess your pool deck and recommend appropriate services for correcting the damage. We are committed to making your poolside area a safe and attractive feature for family and friends.
Posted on Behalf of Advance Concrete Lifting and Leveling