Thinking of Replacing a Sinking Driveway on a Budget?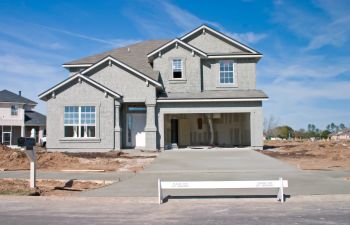 Cutting corners when replacing a driveway is not generally a great idea. From cheaper materials to improvised construction techniques, there are several ways things could go wrong. When you are considering installing a new driveway due to concrete sinking, you are also dealing with a more complicated situation.
Sagging or sinking surfaces are typically the result of a problem with the substrate. In many cases, shifting or eroding soil is the culprit. If you plan on replacing your driveway to fix the issue, you will also need to address voids in the soil. However, there is a simpler solution that will also solve your budgeting problem.
Concrete Lifting & Leveling
Rather than going to the trouble of having your entire driveway replaced, consider concrete lifting and leveling. A technique using special foam can create a new substrate for your concrete driveway. The process does not involve excavation but, rather, injection of the foam through small bore holes.
This solution is designed to provide a minimally-invasive method for leveling sunken driveways and other similar surfaces. At Advance Concrete Lifting & Leveling, we are committed to offering our customers cost-effective options that reduce the need for disruptive construction practices.
Other Concrete Leveling Applications
Concrete lifting and leveling is a versatile set of techniques that can apply to several surface types. We work with concrete patios, pool sides, walkways and much more. Our team can carry out a professional inspection of the affected area and provide lifting, leveling and repair recommendations. If you are concerned about the cost of concrete replacement, Advance Concrete Lifting & Leveling is here to suggest a better approach.
Call our offices today to learn more about our concrete lifting and leveling applications and technologies. We look forward to helping you save on the cost of driveway replacement in or around Alpharetta.
Posted on Behalf of Advance Concrete Lifting and Leveling