Support Your Concrete Driveway Before Winter Sets In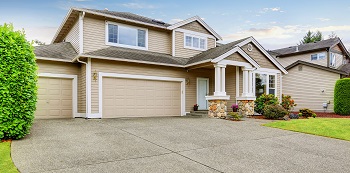 As the days get shorter and weather takes a turn for the worst, your concrete driveway is at greater risk from moisture-related damage. Some of the signs that a structure needs additional support include cracks, subsidence or an uneven surface.
In many cases, these issues are the result of problems below the surface. Soil can erode due to too much moisture intrusion, poor drainage or otherwise degraded stability. If left untreated, your concrete driveway may become unusable or, worse still, a health hazard.
Restoring stability to the substrate that supports your concrete driveway can address several problems. This is achievable at an affordable cost in most scenarios without having to replace the surface.
Polymer Injection for Lifting & Leveling Concrete
Lifting and leveling concrete surfaces such as the driveway, patio, pathways and poolside is a process that does not involve major work on your property. If polymer injection is a suitable solution, the material is inserted under the concrete through small bore holes.
An injection of a specialized polymer material is used to fill voids in soil. This process raises the surface back into its original position and makes it level, while also providing additional support and stability. By choosing concrete lifting and leveling over more intrusive methods, homeowners can save time and money. There is also significantly less mess and fuss associated with this repair option.
Making Your Concrete Surfaces Safer
If you have small children, damaged concrete surfaces can create a tripping hazard. Visitors to your property could also suffer injuries resulting from a fall. To protect your family and friends, consider repairing an unsafe driveway before rain, snow or darker nights make the hazard difficult to see.
Concrete lifting and leveling can extend the lifespan of your driveway and other concrete surfaces. With a longer lasting and safer driveway, your home will gain curb appeal if you ever decide to sell.
Call Advance Concrete Lifting & Leveling today if you would like more information on the process. We can complete an inspection and any work in time for the arrival of your first holiday season visitors.
Posted on Behalf of Advance Concrete Lifting and Leveling