Is Slab Jacking Really Effective?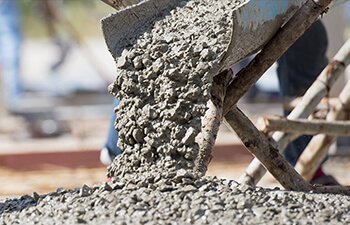 Slab jacking is a concrete repair technique in which grout is pumped underneath sunken concrete to raise it up.
Is this method actually effective?
Slab jacking Works!
Sunken and unlevel concrete surfaces become trip hazards and traps for water accumulation. A sinking concrete surface can even cause structural damage to a building. Slab jacking brings all the surfaces back into an even line and prevents those complications.
There are records of early 20th century contractors repairing sunken concrete this way. They'd use hydraulic pressure to raise the damaged areas and then fill in the space with a mixture of soil and cement. This method still works to this day. Modern slab jacking often uses different materials to restore all kinds of surfaces including walkways, patios, concrete surfaces, and pool decks.
Yes, slab jacking is a real and effective concrete repair method!
Benefits of Slab jacking
Here's why slab jacking is worth trying the next time you need to fix a sunken concrete surface. It:
Saves money by avoiding the need for laying down new cement surfaces
Is eco-friendly since it lets you reuse existing cement materials
Saves time since the concrete surface can be used right away
Can be done in virtually any kind of weather
Doesn't require removal of anything that's sitting on top of the concrete surface. Slab jacking is strong enough to lift everything that's already there!
Slab jacking in Alpharetta, GA
Advance Concrete and Leveling in Dunwoody offers the best and latest in slab jacking technology. Our team uses a polyurethane foam to raise sunken concrete surfaces which restores them and saves you money.
Is slab jacking the solution to your damaged concrete surface? Find out by giving us a call today.
Posted on Behalf of Advance Concrete Lifting and Leveling