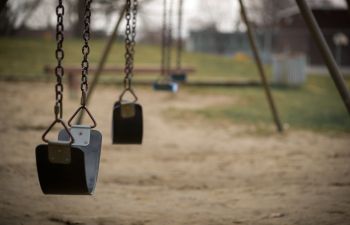 When unused sewer lines, culverts and underground tanks get older, they lose stability and become safety and environmental concerns. Such underground structures create voids that can cause soil destabilization, sinkholes and water intrusion. These hazards to the public need to be dealt with in both a timely and environmentally sound manner before someone gets hurt. The innovative product Fill Foam™ from Advance Concrete Lifting and Leveling is an economical and sustainable solution to the problem.
Safe and Environmentally Friendly
Fill Foam is ideal for void-filling applications. There is no chemical reaction nor heat created, thus eliminating the risk of fire. Fill Foam is inert when installed and is safe to install at any rate or quantity. It does not lose volume when pumped into a confined space, making it ideal for filling all kinds of voids. Fill Foam doesn't emit harmful fumes or particles and is safe for the ozone. It has a low toxicity level and is void of volatile organic compounds, so you can rest easy regarding ground and water pollution.
Hydro-insensitive, immune to seasonal changes, lightweight and durable, Fill Foam is a fast and safe way for municipalities to fill voids with limited access. It is a far more cost-effective option than excavation, demolition and alternative methods.
Additional Uses
Fill Foam is ideal for sewer infrastructure repairs because it can help control ventilation, water leaks and runoff. It can be used to treat inflow and infiltration issues in manholes, pipe joints, laterals and outfalls as well as sealing wet wells, pump stations and utility boxes to keep them dry.
Because Foam Fill can absorb water from overburdened soils without losing its stability, it is ideal for use in wet conditions. Therefore, it performs well for emergency municipal repairs for soil stabilization. It is ideal for roadway and highway repairs after extreme weather conditions.
Availability
Advance Concrete Lifting and Leveling is available for municipalities throughout the Atlanta, Cumming, Roswell and Alpharetta areas. Advance Concrete Lifting and Leveling's Fill Foam services will provide stability and durability for your void filling requirements. They can provide the environmentally friendly, cost-effective solutions that the public demands. Call Advance Concrete Lifting and Leveling now at 678-235-9322 and keep your municipality safe.
Posted on Behalf of Advance Concrete Lifting and Leveling