Prepare Your Concrete Surfaces for a Home Sale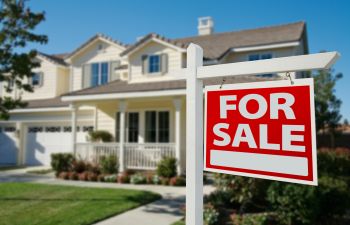 If you are a fan of outdoor concrete surfaces, defects are not likely to go unnoticed. When it comes time to sell your home, structural issues can drive away potential buyers. Repairs can become costly, which will eat into any profit you make on the property.
For some concrete defects, there is an affordable solution. Rather than replacing the structure, consider lifting and leveling with polymer injections. This method is much cheaper than other approaches and also takes significantly less time to complete.
Soil Erosion & Shifting
Ideally, the soil below your concrete surfaces should not erode or shift by any considerable degree. Unfortunately, there are areas in and around Alpharetta where soil conditions are poor. There are other factors that contribute to instability; such as water intrusion, tree root systems and the quality of substrate.
Establishing the cause of sunken or unleveled concrete is often easy to establish. Advance Concrete Lifting & Leveling may recommend polymer injections to restore your surfaces to their natural position. This is achieved by boring small holes in the concrete and injecting the polymer under the structure to provide support and stability.
Fast, Affordable & Durable
Long after the sale is complete on your home, the new owners will continue to enjoy level concrete surfaces. We can work with driveways, patios, decks the poolside area and more. Our team is committed to finding the most quick and affordable solutions for restoring your outdoor concrete surfaces.
Polymer injecting for lifting and leveling concrete is a long-term solution. The product is durable and will fill in voids in soil substrate. As a repair solution, the polymer injection process is designed to provide support for not only concrete slabs, but the soil below the surface.
Safer Concrete Surfaces
Prospective families (especially those with young families) will look for safety issues in a property. Uneven or sunken concrete represents a tripping hazard. By having issues repaired, you could raise the value of your home on the market.
To learn more about the Advance Concrete Lifting & Leveling's approach to repairs, call our offices today to book an inspection.
Posted on Behalf of Advance Concrete Lifting and Leveling