Leveled Concrete Surfaces are Safer for Children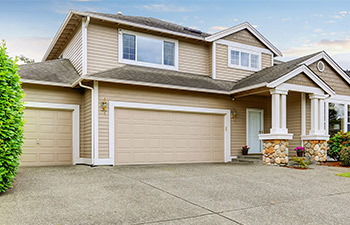 Millions of children are injured in accidents around the home every year. Unfortunately, many of these accidents are completely avoidable. Trips and falls are among the most common types of incidents that result in injuries to children. When concrete surfaces are not level, little feet are more likely to trip and incur an injury.
Parents can create a safer environment for young children by having concrete surfaces around the home leveled. This affordable home improvement does not require major renovations. In fact, the process is completed relatively quickly, and the polyurethane foam that is used will cure in minutes.
Polyurethane Foam Injections
The level of concrete surfaces is affected by the condition of the soil beneath the structure. When soil shifts or suffers erosion, it leaves a void. This results in an uneven concrete surface that can become a trip and fall hazard.
For many homeowners, the cost of replacing a concrete path or driveway is simply not an option. Concrete leveling is a cost-effective solution that will extend the lifespan of concrete surfaces. Polyurethane foam is injected through small holes drilled into the concrete surfaces. The foam will then fill the void and stabilize the surrounding soil.
Improved Curb Appeal
If you own a family home and decide to sell, the chances are that most, if not all, of your potential buyers will be other families. One of the first things that viewers of your home will notice is uneven or hazardous concrete driveways and paths. Leveling your concrete surfaces will improve curb appeal, making your home more attractive should you decide to put the property on the market.
Advance Concrete Lifting and Leveling can help make your concrete surfaces safer for you and your children. Call our offices today if you would like to learn more about the process or obtain an estimate.
Posted on Behalf of Advance Concrete Lifting and Leveling