Is Uneven Concrete Delaying Your Renovation Plans?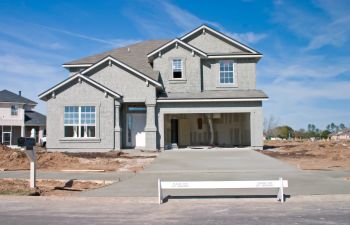 Have you ever considered light renovations on your landscape or pathways, but feel like uneven concrete presents a barrier? The question is, how much do you want to invest in repairs before your project even begins? For homeowners who are working with a limited budget, concrete lifting and leveling may provide the solution.
Lifting & Leveling Benefits
When concrete is lifted and leveled, the structure is restored to its original position. The process does not involve extensive work, and neither does it bear the same cost as replacement. If you are planning on adding structures to concrete surfaces on your property, effective support is essential. Uneven, sinking or cracked concrete does not provide a good foundation.
At Advance Concrete Lifting and Leveling, we use an advanced method that doesn't require replacing the concrete. In many cases, our non-intrusive method is used to inject a polymer foam through small bore holes in the concrete. This foam then fills voids in the soil that are causing the concrete to sink or settle. Once the polymer foam hardens, your concrete surface becomes stable and reinforced.
Cost-Effective Concrete Repair
The most beneficial aspect of choosing concrete lifting and leveling over replacement is cost. If your concrete is sinking because of voids in the soil below the surface, replacement will involve more extensive work than you may think. It has to be considered that any problems with concrete support will also require repair. Our techniques achieve the same result without the need to tear up and replace the concrete.
If you would like to learn more about the cost-effective services available from Advance Concrete Lifting and Leveling, reach out to our offices today. A member of our team can help you with any further enquiries related to your residential or commercial property needs.
Posted on Behalf of Advance Concrete Lifting and Leveling