Is Slabjacking Expensive?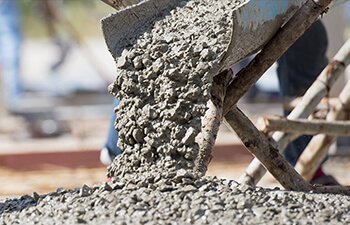 How much it will cost to raise your concrete surface depends on several factors.
On average, slab jacking projects can cost anywhere from a couple hundred to a couple thousand dollars. Without a consultation to estimate your project, it's very difficult to guess exactly what your total would be.
What Affects the Cost of Lifting Concrete Surfaces
Your estimate will be based on:
How many square feet in a surface need to be treated
How many surfaces need to be raised
Whether or not there are any deep voids below a concrete surface
Even if you have an idea of the square footage involved, you may not be aware of other issues that also need treatment such as filling cracks in the concrete.
Why Choose Slab jacking?
There are other methods for lifting sunken concrete surfaces. For example, you could choose to just replace the surface entirely. But slab jacking usually adds up to be half the cost of what it would take to remove the sunken concrete and lay down a new surface.
Advance Concrete & Leveling uses a unique polyurethane foam material to fill in voids and raise sunken concrete surfaces.
How does this compare with traditional mud jacking methods?
The polyurethane formula cures in just minutes. It's also far more lasting than just pumping more concrete under existing surface. The foam won't cause as much wear on the soil underneath, buying you more years with your beautiful concrete surface.
Slab jacking is a cost-effective way to extend the life of your concrete and enhance the beauty of your pool deck, patio, or walkway.
Contact the best concrete-raising team in Alpharetta for an estimate if you have any sunken concrete surfaces.
Posted on Behalf of Advance Concrete Lifting and Leveling