Get Your Walkways and Patio Ready for the Holidays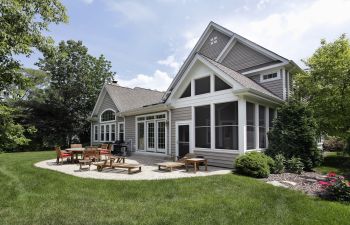 The holidays are a great time to reconnect with friends and family. If you prefer to host gatherings in the outdoors, creating safe and attractive spaces is essential. Uneven or damaged concrete is unsightly and a safety hazard. The last thing you want is a guest tripping or falling in your yard.
Concrete lifting and leveling is a technique that is affordable and effective. If you are planning on hosting festive activities outside, take the time to inspect your property for maintenance needs. The areas of focus should include concrete patios, walkways, driveways and the poolside.
Outside Safety Considerations
Concrete is a hard surface that is usually safe, so long as the surface is slip-resistant and undamaged. However, safety issues may arise if the concrete cracks, shifts or begins to sink. In most cases, a problem with the soil beneath concrete is the root cause of any problems.
Soil erosion or shifting can affect the orientation of concrete and reduce support. Voids in the soil beneath a concrete patio can be addressed with specialist lifting and leveling. Injecting special foam through small holes can fill the void and restore your concrete surfaces to safe and level conditions.
Concrete lifting and leveling is preferable to many repair methods, including replacing the concrete. The process is also cleaner, simpler and more cost-effective. The foam that is injected into soil creates a permanent and strong layer of support for the treated concrete. If you want to ensure that family and friends feel safe and relaxed, invest in concrete lifting and leveling this holiday season.
Call Advance Concrete Lifting and Leveling today if you would like a quote for a project at your home. We can complete the work quickly and effectively so you can concentrate on getting ready to entertain your guests.
Posted on Behalf of Advance Concrete Lifting and Leveling