Four Perils of a Sunken Concrete Driveway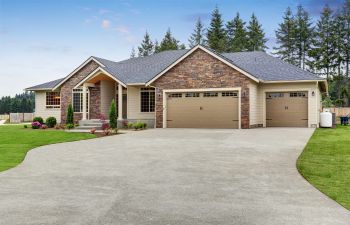 Concrete driveways typically sink due to voids in the soil under the surface. This is caused by the soil shifting or eroding. Once that essential support system is compromised, your driveway will begin to sink of suffer damage.
There are several potential reasons to have your sunken driveway repaired. However, at Advance Concrete Lifting & Leveling, we believe the following four perils are reason enough.
Health Hazard
Sunken concrete is a potential health hazard to your family and visitors. Tripping and falling can cause serious injuries, which could leave you open to a lawsuit. Having the concrete lifted and leveled will create a safer surface leading to your garage and home.
Vehicle Damage
The suspension, exhaust and undercarriage of a vehicle are left vulnerable to damage when a driveway sinks. The more a driveway surface dips, the greater the chance that you will end up paying for vehicle repairs. Lifting and leveling may cost significantly less and will help keep your vehicle in good shape.
Property Value
A sunken driveway could impact your property value if you are thinking of selling. Potential buyers can also use the damage in negotiations to attempt to drive down your asking price. If the cost of repairing your sunken driveway adds value to the property, it is a worthwhile investment.
Aesthetics
Even if you aren't planning on selling anytime soon, a sunken driveway doesn't look good. You may even receive complaints from neighbors who feel it devalues their own homes. For better curb appeal and increased pride in your home, considering having voids filled to raise and correct the orientation of a concrete driveway.
If you need affordable options for repairing a sunken driveway, speak to the experts at Advance Concrete Lifting & Leveling in Alpharetta today.
Posted on Behalf of Advance Concrete Lifting and Leveling