Elevating Concrete Repair in Alpharetta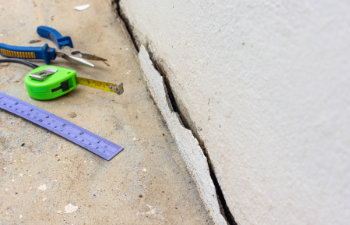 Few things are more demoralizing to a homeowner striving for beautiful curb appeal and a safe property than sunken concrete slabs. They look unkempt, create tripping hazards, and are a favorite spot for growing weeds.
The sunken areas below the concrete also collect water, which can cause the concrete to sink further. However, a revolutionary solution is on the rise: Deep Foam Injection by Advance Concrete Lifting & Leveling, based in Alpharetta, is changing the game in lifting and leveling sagging concrete.
The Problem with Sunken Concrete
Voids under the concrete usually cause these sinkholes. These voids can result from erosion beneath the slab or unstable soils. Previous foam injection systems addressed the subsurface failures. Advance Concrete Lifting and Leveling offers Alpharetta deep foam injection for deeper levels and sinkhole repair throughout Atlanta.
What Does Deep Foam Injection Do?
If sinking concrete is caused by more than subsurface damage, repairing the subsurface will only partially fix the problem. Without a way to reinforce deeper into the soil, there is no way to stabilize underlying conditions. Deep foam injection is considered a significant upgrade from previous foam injection systems.
Deep foam injection works similarly to how a tree's roots support soil structures. Extensive root systems snake in different directions, crossing over themselves multiple times and binding the dirt between them. This behavior stabilizes the soil and prevents erosion.
Deep foam injection works the same way. It repairs unstable soils and increases soil load-bearing capacity by flowing past the larger voids and into the small cracks and openings. Solid areas are created where weak points once existed. The concrete is raised at the subsurface level with a stable underlying structure for a robust and long-lasting repair.
Applications of Deep Foam Injection
Deep foam injection is the perfect soil stabilization and void-filling solution for a variety of applications, including:
Lake and River Wall Repair: Reinforce and stabilize waterfront structures.
Pool Deck Repair: Eliminate tripping hazards around your pool area.
Factory Floor Void Repair: Ensure the safety of your industrial workspace.
Filling/Stabilizing Dangerous Sinkholes: Mitigate the risks of sinkhole formations.
Stormwater Collection Structures: Maintain the integrity of critical drainage systems.
The Alpharetta Deep Foam Injection Advantage
Using an engineering tool called a dual mass dynamic cone penetrometer (DCP), Advance Concrete Lifting and Leveling can test the soil. We do this to determine its density and ensure we give the substrate the exact strengthening and stability it needs down to 15 feet.
After the carefully controlled deep foam injection process, we retest to confirm the successful operation and solid soil. The inert foam does not react with its environment. Nor does it leach any chemicals into the ground, making it a safe and effective solution for your concrete problems.
To learn more about deep foam injection, call Advance Concrete Lifting and Leveling in Alpharetta today.
Posted on Behalf of Advance Concrete Lifting and Leveling