How Your Backyard Pool Can Benefit from Slabjacking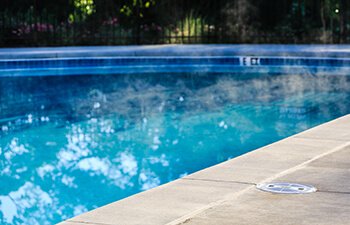 Your backyard in-ground pool is the place where everyone comes together to relax and cool down. The last thing you need is for a few cracks in the cement to pose a trip hazard that spoils everyone's fun.
Slabjacking services in Alpharetta are the solution to cracked concrete pool decks.
Why Concrete Pool Decks Fall Apart
Concrete develops cracks when the underlying soil shifts or settles and creates an uneven base. The heavy slab can't withstand its own unbalanced weight, so it fractures. Soil movement is a common issue in backyard pools in Florida.
Water from your pool can seep through the cracks and wash away the soil. This results in water loss from your pool and an even more unbalanced concrete surface for the deck.
How Slabjacking Helps
It's clearly urgent that you repair cracks in your concrete pool deck. Simply patching them up with more concrete isn't going to be enough. You could opt to totally replace the deck, but there is a cheaper and far more effective method.
Slabjacking involves injecting a polyurethane foam below a sunken cement surface to raise it up. This process fills in voids and brings your deck back up to a flush level. Fortunately, this foam prevents soil compaction to help avoid problems in the future.
Does Your Pool Deck Need Slabjacking?
The concrete surface around your pool may need some professional help if it looks:
Sunken
Cracked
Unlevel or sloped
Slabjacking can restore beauty, safety, and functionality to your concrete pool deck to help it last for years to come.
Contact Advance Concrete Lifting and Leveling to find out how slabjacking can preserve your backyard investment.
Posted on Behalf of Advance Concrete Lifting and Leveling