Advance Concrete Lifting and Leveling vs Old-Fashioned Mudjacking in Alpharetta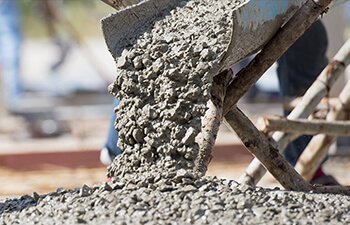 As the weather changes year-round, the ground expands and contracts, moisture seeps in and soil shifts. This allows concrete surfaces like driveways, parking lots, pool decks, sidewalks, patios and garage floors to develop voids underneath, where the soil has shifted. The concrete slab above these voids shift, becoming unaligned with other slabs, and can even crack.
Why Uneven, Cracked Concrete Surfaces Are a Problem
It's important to address uneven, damaged and sunken concrete for two main reasons. First, uneven concrete looks bad, while developing debris accumulation that requires regular cleanup. Secondly, these uneven surfaces and the mess they create are unsafe. They become trip hazards, also creating unlevel surfaces for outdoor furniture and equipment.
What is Mudjacking vs Polyjacking?
You could demolish the old surfaces, and reinstall a new one. To avoid that time and expense, you could hire professionals to lift and level the existing surfaces. There are two methods of salvaging an existing concrete surface:
Mudjacking (commonly found) – Punches many large holes throughout a concrete surface to inject a concrete, mud and sand slurry into the air pockets under the soil. The coarse slurry is difficult to get into every void. It's also heavy and can additionally put pressure on soil, causing more shift over time. It can take days for the slurry to fully harden, so is in danger of being washed out by water runoff. It cannot be walked or driven on until dry. Mudjacking often has to be redone every few years.
Polyjacking (harder to find)– While also inexpensive, injecting polymer into pockets under concrete slabs requires fewer and smaller holes, which are thus easier to patch. The injected foam polymer fills spaces easily, and is far lighter. It fuses with the soil, creating soil integrity without the added weight. It can be a permanent fix for a sinking concrete surface. It also cures withing minutes and can be driven on the same day.
Advance Concrete Lifting and Leveling offers polymer injection repairs to all resident and commercial clients in the Alpharetta and surrounding areas. Call us or go online to schedule your next concrete surface repair today!
Posted on Behalf of Advance Concrete Lifting and Leveling